Unlocking the door to the perfect home listing company starts with having the right key.
Whether you are buying or selling, our professional real estate agents have you covered. Many of our clients come from referrals, personal references and testimonials. Why? Because we listen. We help you achieve your goals. We are committed to helping you navigate the tricky and sometimes treacherous waters of real estate. It is a comprehensive experience that is decidedly different and refreshingly calm.
Jamie Carter – REALTOR®
License# 144121
CRS/GRI/PSA/RENE/SRS
Owner/Broker
405-584-0379
I began my Real Estate career in 2003. I opened Carter Real Estate Company in 2016 and Carter Real Estate Company's Branch office in 2022. I have earned my CRS, C2EX, GRI, PSA, RENE and SRS designations. I am a proud member of the REALTORS® Land Institute, NAR, GTAR, OKCMAR and the Shawnee Board of Realtors, where I currently serve on the board. I am a graduate of Leadership Seminole, the 2022 Realtor of the Year Recipient and 2022 Neil Molleur Recipient. I have been the president of the Seminole High School Booster Club for over 17 years and am extremely active with the Downtown District organization which is aiding in the revitalization of Seminole's Main St. I am continually striving for educational excellence and am committed to setting new standards for extraordinary customer service. I have an amazing support system, an amazing family and an amazing life! I love my family (2 and 4 legged), I love to travel and I Love Real Estate! If you are looking to buy or sell I can help! I want to be Your REALTOR For Life!

Kristin Hill – REALTOR®
License# 180100
Realtor / Administrative Assistant
918-905-1001
My career as a Realtor began in 2018. I fell in love with real estate when I became an office administrator at Carter Real Estate Company. Helping my clients navigate the real estate process is my passion. I continue to educate myself and bring knowledge to the table to get the job done. I'm originally from Stilwell, Oklahoma and moved to Seminole in 2011 to attend Seminole State College where I stayed until I met my husband, Kevin Hill and purchased a home in Tecumseh. We have a beautiful son named Kotah, who is my absolute joy, and a couple of four-legged family members. I'm a proud member of the Seminole Nation and take pride in being Native American. I enjoy spending time with my family from Stilwell, watching basketball, baseball, and volunteering to help my community. I am extremely active with the Downtown District and the revitalization of downtown. The Seminole Humane Society/Seminole Animal Shelter is a true love of mine, I love uniting 4 legged "people" with 2-legged people. Whether buying or selling, please keep me in mind for all your real estate needs!

Lenita Olsen – REALTOR®
License# 140116
Realtor
405-221-3717
Lenita has been an active realtor in the Tri-Cities area for 15 years. She is active in the local community – volunteering at her grandchildren's school and active in her local church. She is dedicated to providing a positive and educated real estate experience whether you are buying or selling a home.

Lisa Lee – REALTOR®
GRI
License# 177146
Realtor
405-205-4747
Lisa has lived and worked in Seminole most of her life, where she still resides with her family. She has worked in Human Resources & Safety in the construction industry for 24 years. Lisa will work hard for every buyer and seller while operating with professionalism and ethical behavior. Lisa enjoys working with people and making a connection that builds trust and lasting working relationships.

Michele Sneed – REALTOR®
Branch Broker / GRI
License# 178147
Realtor
405-380-8252
Michele Sneed has been a part of the Seminole community for over 40 years. As a retired educator with 30 years' experience of working with Oklahoma families, she brings a "whatever it takes" attitude to build long term relationships and find solutions. Michele believes in hard work, exceptional customer service and is prepared to spend all the time and energy necessary to satisfy each buyer or seller. Lifelong learning is her passion. In 2022, Michele attained her Branch Broker license and currently works out of the Milt Phillips office.

J.T. Seymour – REALTOR®
License# 203681
Realtor
405-380-6315
J.T. Is originally from Seminole, where he spent his childhood and graduated from Seminole highschool. He thoroughly enjoys being a part of such a great community! He and his girlfriend Rylee enjoy traveling, going on roadtrips and spending time at Lake Eufaula. J.T. and Rylee are also very active in their Church. J.T. is newer to the Real Estate game but he is always eager to help people in any way he can!
If you or someone you know are looking to buy, sell, or just want to swing by the office and share a few laughs, go see him at 800 N Milt. Phillips Ave. here in Seminole!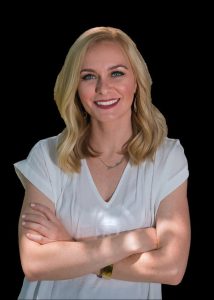 Brooke Arthur – REALTOR®
License#201068
Realtor
405-584-1275
Brooke is born and raised in Holdenville where she currently resides. She enjoys going to lake Eufaula with her family, watching live music, and traveling to new places in her free time. Her two dogs are, Charlie and S.J. who are also litter mates. Having a background in working for banks and a title company created her ability to know how to serve her clients well and buying a house right out of high school started her interest in real estate. She takes pride in being a good problem solver and is not afraid to learn something new.

Ann McClard
Property Manager
405-584-0876
Ann McClard retired from the University of South Florida and moved to Oklahoma where she acquired her Real Estate License in 2004.
She is active in her church and is the church pianist. She has been in property management for 17 years and enjoys helping newcomers coming into the area (whether renting or buying) in finding their new home.
Go see Ann at the Branch office at 800 N Milt Phillips Ave in Seminole.